MOMENTS IN GREENLAND
Inuuteq Storch / Teit Jørgensen
Two photo exhibitions focusing on the everyday life – now and previously, seen from the inside and outside.
Feb. 11th – May 29th 2023
Inuuteq Storch presents a selection of his own recent photos alongside photographs taken by Greenland's first photographer John Møller (1867-1935). Storch's own work, from the series Keepers of the Ocean, are a personal depiction of life in Sisimiut, where the artist lives himself.
In his photos Storch focuses on the everyday life for his generation with parties, afterparties, life outdoor, and indoor. Storchs photos seem as if the artist uses the camera as an extension of his own body. John Møller's photographs are on the contrary posed portraits, commissioned by Danish inhabitants of Greenland more than hundred years ago.
Teit Jørgensen shows a selection of his black and white photos from the western Greenlandic coal mining town Qullisat. The photos are taken in connection to the filming of the documentary Da Myndighederne sagde Stop (When the Authorities said 'Stop', ed.), which Jørgensen made with Aqqaluk Lynge and Per Kirkeby in 1972. This was the time when Qullissat was shut down, and the population forcibly moved.
The focus of Teit Jørgensen as a documentary filmmaker is to record the testimony of how the town appeared, and what was the daily life like. With everything from the play of children and the parties in the local community center.


Inuuteq Storch (born 1989) is an educated photographer from the Fatamorgana School of Photography (Copenhagen) and International Center of Photography (New York). He was raised in Greenland and lives and works in Sisimiut. Since 2009, he has exhibited in Greenland and the Nordic countries, New Zealand and the USA among others. He has released several photography books, and Keepers of the Ocean (2002) being the latest.


Teit Jørgensen (born 1947) is an educated photographer from Delta Foto (Copenhagen) and cinematographer from National Film School of Denmark. He has produced, filmed, and directed a series of films and worked as a still photographer on numerous projects. He too has released several photography books, the latest being Da myndighederne sagde Stop with photographs taken in Qullissat in 1972, when he visited Greenland for the first time.
The exhibition is supported by: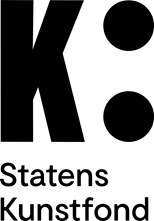 Photo at the top: Inuuteq Storch and Teit Jørgensen (cropped).